Summer finally feels like it's starting to show its face, so we think it's the perfect time to show you our newly refurbished Garden Room.
Anyone who's visited us over the past few years will be familiar with our outdoor terrace. No doubt you have lots of happy memories of delicious meals and good times with friends and family that you enjoyed here. While we love the space we felt that it could use a little refresh. We got to work on planning an update and we have to say, we think it looks better than ever.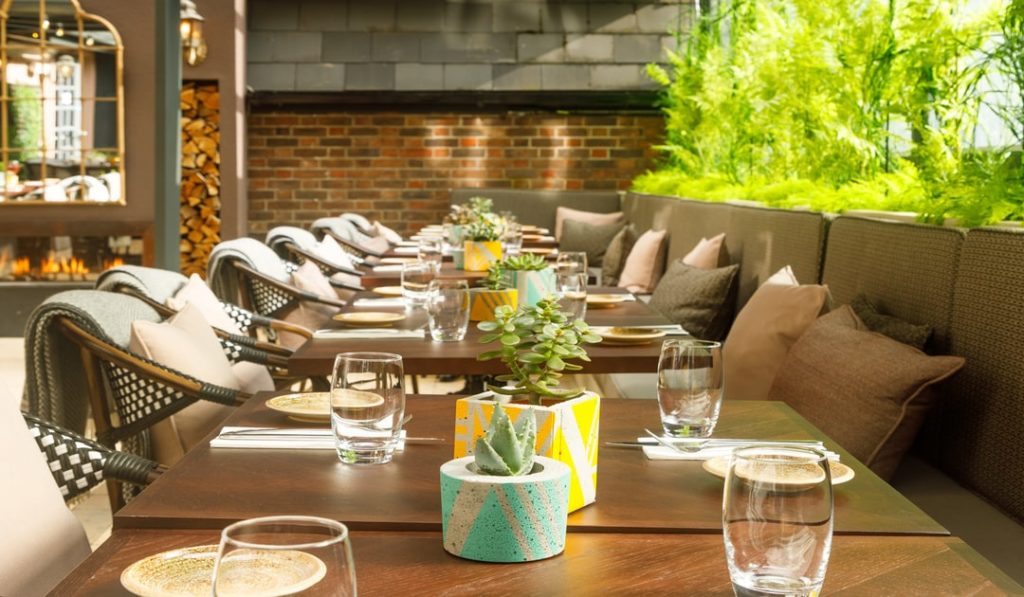 Summer Drinks and Seasonal Parties
We've worked closely with the design team at 21 Spaces to make sure everything looks and feels just as comfortable and contemporary as you'd expect, without sacrificing any of the elegance of the existing space. Taking inspiration from the hues found in nature, when one season changes to the next, the warm and inviting transitional colour palette in the space was carefully chosen. We want to ensure the Garden Room feels inviting no matter the time of year. 
The new retractable roof, and cosy fireplace make it the perfect year-round space for entertaining. On sunny days it's bright and airy, on cooler days we'll have the fire on and warm blankets set out. You can rest assured that you'll be in a relaxing space regardless of the weather.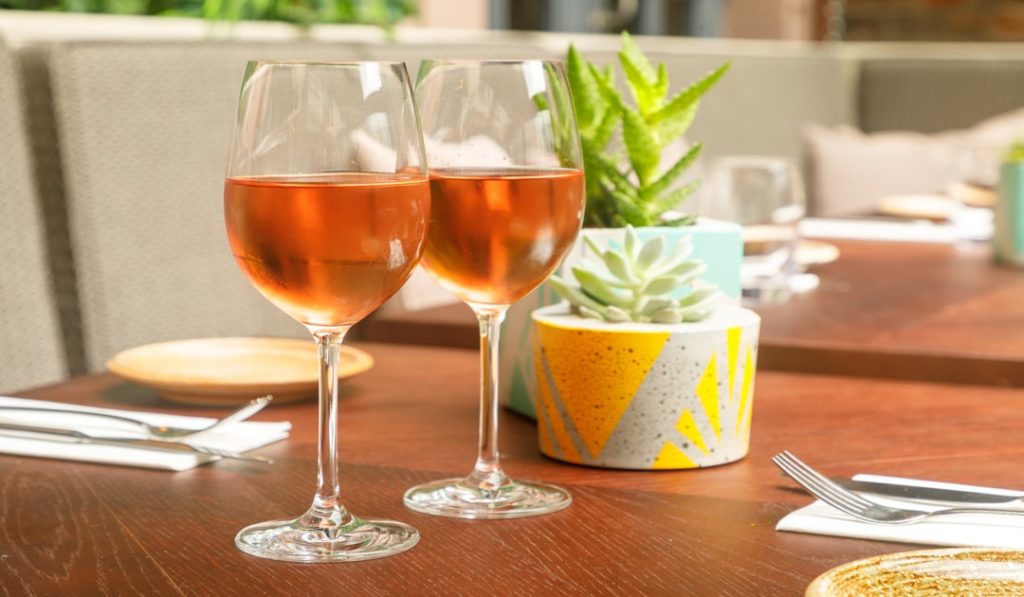 Exclusive use of the Garden Room
The Garden Room can now host parties of up to 40 guests and can be reserved exclusively. It's a fabulous option for summer work parties and special celebrations, birthdays and anniversaries, and anything in between. If you have an idea for an event be sure to drop us a line and we'll be happy to talk to you about your requirements. 
If the Garden Room isn't quite what you're looking for, we also offer the option of reserving our private dining room, the Suesey Suite, or the entire restaurant, for your exclusive use.
Follow Suesey Street on Twitter, Instagram and Facebook for regular updates.