Our Suesey Street team have put together a list of the best wines for you to try in 2019 along with some expert suggestions on which foods would pair perfectly with each one.
With organic wines becoming more available in the wine industry we predict that this Malbec will be a popular one here at Suesey Street this year. Produced by the world's most awarded organic wine producer, this is a blend of French and Argentinean winemaking traditions. It includes layers of black cherry, mocha and mineral along with notes of raspberry, chocolate and spices. A classic example of an Argentinian Malbec.  
Best paired with our Suesey Street Steak served with Peppercorn Sauce, Triple Cooked Chips with House Salad.
Region: Argentina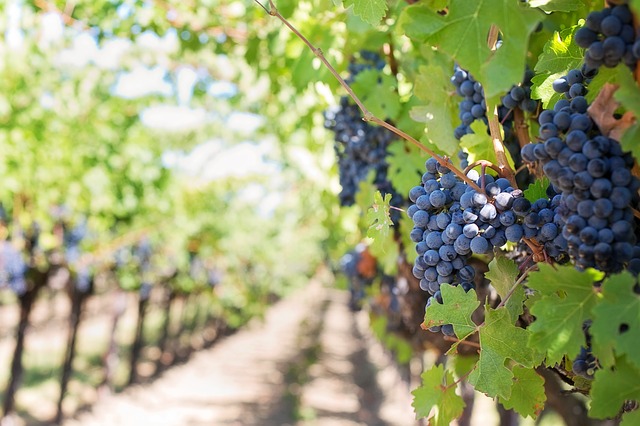 Semillon Late Harvest Cullen 2013
This wine is made from handpicked cane cut Semmillon grapes with the fruit quality and condition being exceptional, reflecting an excellent growing season. The wine was naturally fermented and then chilled to finish. Delicious if drank now however this wine will gain further complexity if it is aged for anything up to 10 years. 
Best served with our delicious Seared Foie Gras with Connemara Air Dried Ham, Sage & Onion Crisps along with Pickled Fruit.
Region: Australia
The Vines Shiraz / Cabernet Sauvignon / Merlot 2014
This Shiraz, Cabernet Sauvignon and Merlot is a soft, flavoursome wine with notes of succulent berries and ripe fruit flavours.  These fruity flavours are balanced with soft oak and add dept and structure to this already delicious white wine.  
Best paired with one of our favourite vegetarian dishes. Roast Red Pepper Cashel Blue and Spinach Tart with toasted seed and rocket leaves.
Region: Australia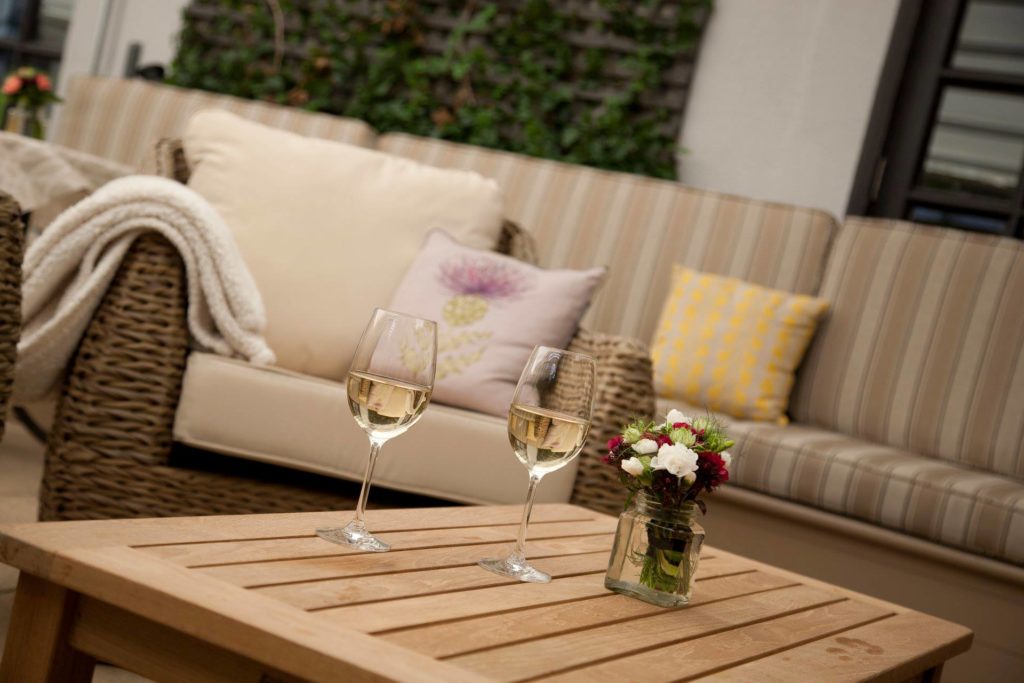 This dark, rich, textured red has aromatics of black autumn berries and toasted oak. It is aged for 20 months in American and French oak barrels and is a dry wine with a spicy twist and is firm and full-bodied. It has a long lingering after taste with an abundance of fruit flavour.
Best paired with our chefs favourite Seared Wicklow Venison served with Sticky Braised Red Cabbage Black Pudding Fritter and Chestnut Dressing.
Region: Spain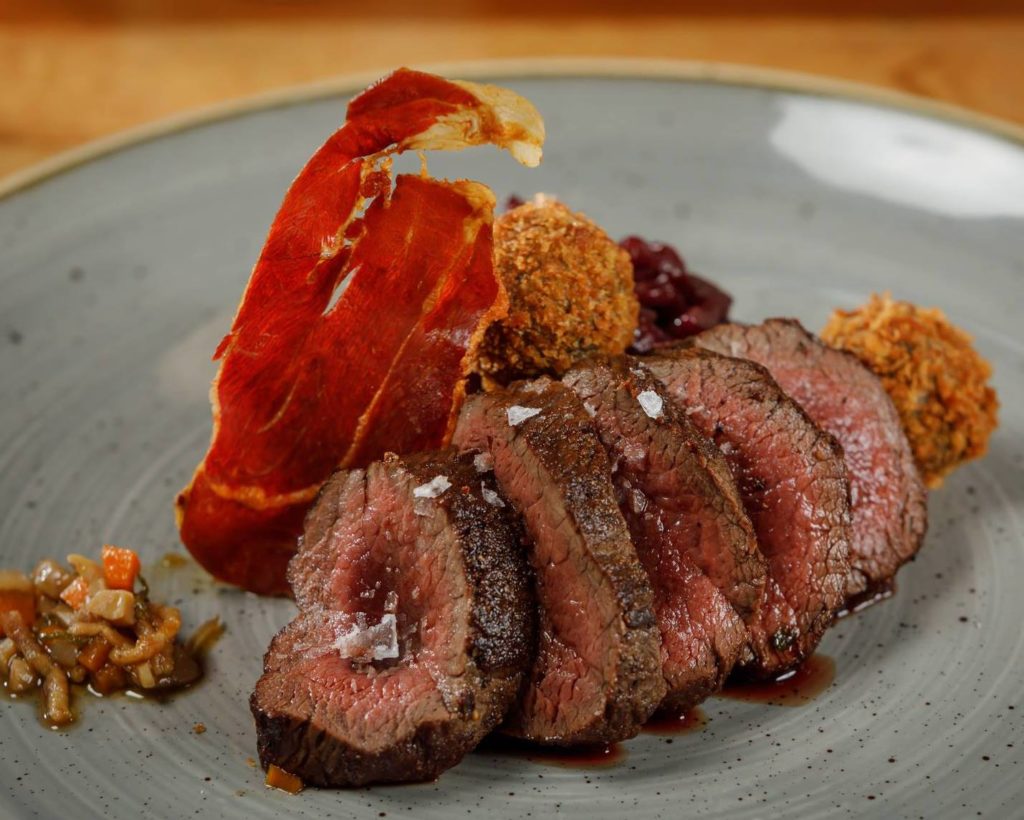 A rich, complex white wine with notes of citrus and mineral. This wine has been described as refreshing and balanced with a gorgeous golden colour. This wine comes from the oldest domaine in Chablis, tracing its origins back to 1610. This wine is light and refreshing, perfect for meaty fish dishes.
Best served with our Pan Fried Fillet of Halibut along with Chanterelle Mushrooms, Mussels, Cavolo Nero and Herb and Cucumber Verjus Butter Sauce
Region: France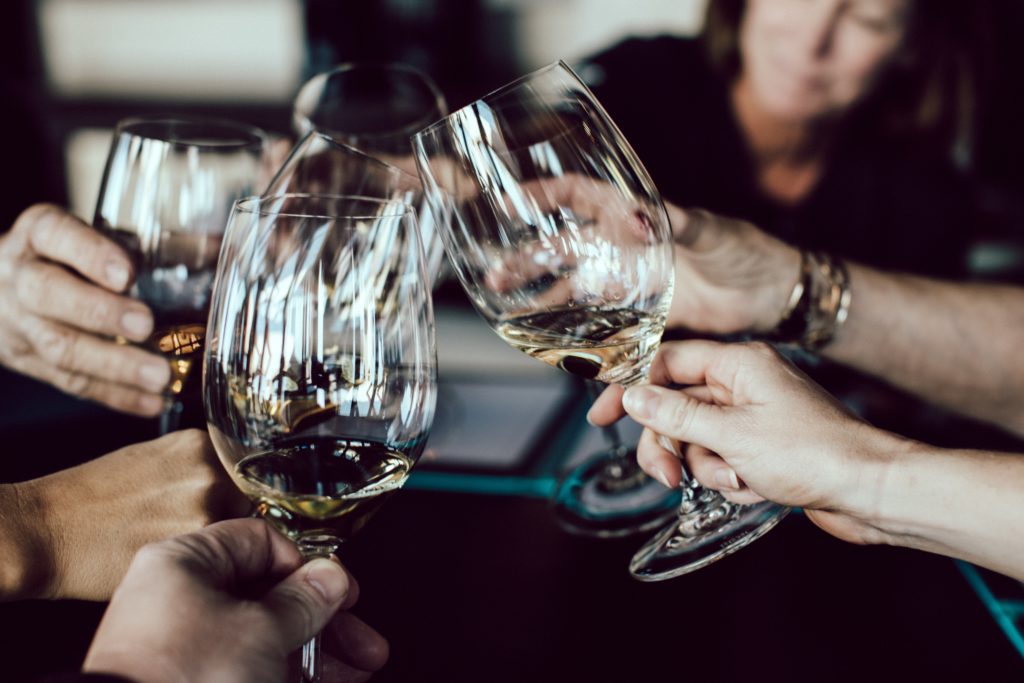 We have stocked some of the finest vintage ports here at Suesey Street but this one is our all-time favourite. It has been aged for five years in wooden vats, instead of the usual two years for a Vintage Port. This extra ageing has resulted in some amazing flavours including notes of black cherry, aromas of fine black fruits and sweet spices, fine tannins along with having a unique freshness. Interestingly this bottle will continue to age beautifully if left for a special occasion but will still taste delicious if drank right away.  
Best served with our popular Cheeseboard.
Region: Portugal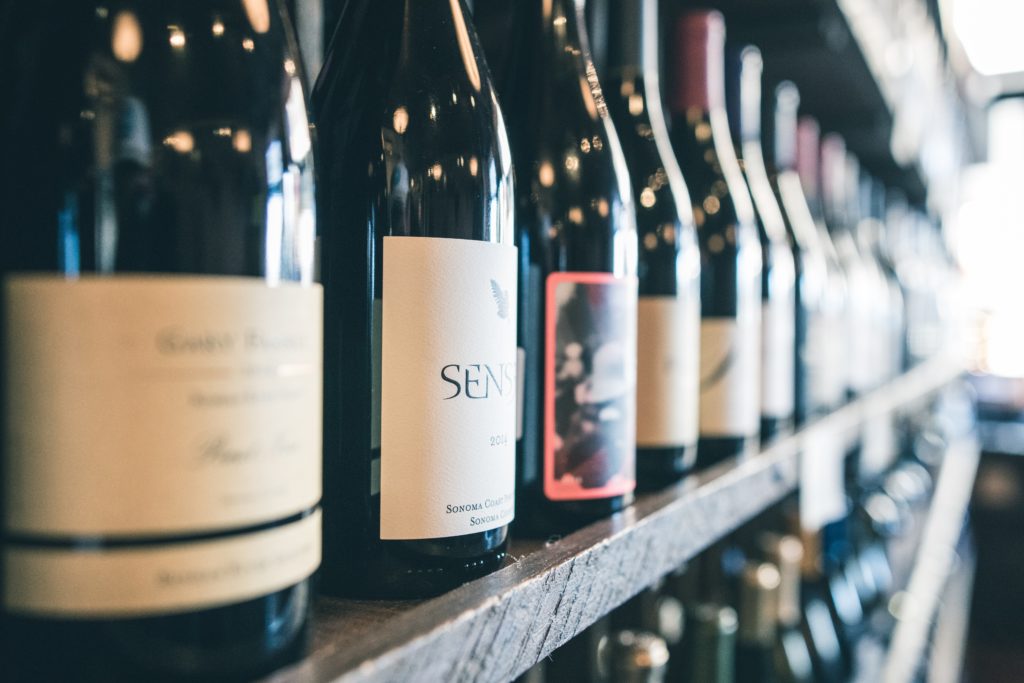 A note from our Suesey Street wine expert and restaurant Manager Karel Geoghegan
"Choosing wines can be difficult when you don't know the type of food you will be eating with it. I would suggest that fruity reds always be served with a meaty dish as their flavours will compliment each other. Lighter reds pair better with 'meaty' fish and vegetarian dishes. We have lots of delicious wines on our menu here at Suesey Street and we pride ourselves in the ability to pair dishes with some of the world's finest wines. Drinking wines from a specific region will also pair well with food or produce from that said region." 
At Suesey Street, we pride ourselves in using the finest suppliers and produce that Ireland has to offer. That is why our ingredients are always farm-fresh and seasonal.
You can read more about the produce we use or if you would like more information on our favourite wine supplier Green Acre.
Follow Suesey Street on Twitter, Instagram and Facebook for regular updates.