It's been a challenging few months for everyone but we're glad to say that we're starting to see the light at the end of the tunnel. Lots of businesses are reopening and there's cautious excitement for what's to come. That's not to say everything will go back to normal overnight so if you're still working from home, or part of your team is, we wanted to offer up some ideas for how you can treat your colleagues, and show that you're thinking about them and appreciate the hard work they've been doing.
Thank Your Team
If you want to say thank you to your team for their flexibility, adaptability, and creativity over the last few months we can't think of a better way to do it that by treating them to a team dinner. Our three course Stay at Home Supper Club is indulgent enough to impress with minimal effort required in the kitchen, making it perfect for home cooks of all abilities. If you've been missing team nights out, you could even host a virtual dinner party with everyone. If your team are competitive why not add a little friendly rivalry and see who can plate their meal most attractively? It's important to have a bit of fun and enjoy some light relief together, so give it your best try and rest assured that whatever your plate looks like, the food on it will taste great.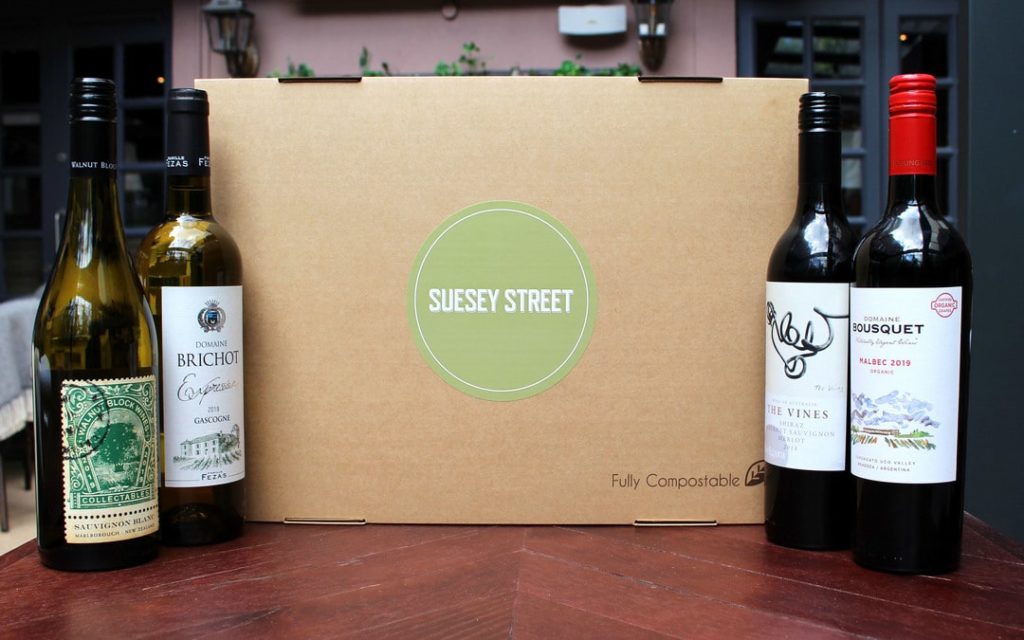 Look out for Vulnerable Colleagues
In recent times a lot of your colleagues will have gone about their business and made the best of things, but others may have faced tougher situations. If someone on your team is more vulnerable and has been isolating themselves, or they're caring for a family member who needs to isolate, they're just the person who'd benefit most from a little luxury.  Why not surprise them by treating them to dinner? Small acts of kindness can make a big difference, especially to someone who's been working hard to keep themselves and their families safe.
Reconnect with Your Favourite Colleague
If you've been working from home and enjoying perks like a much shorter commute, you might still be missing certain aspects of your old work life. One of the things that people miss when they're working from home is other people, particularly people who understand the intricacies of their job. If you have a colleague who you're missing, we bet that surprising them with a Supper Club meal would make their day. We know it's not a replacement for the coffee breaks, lunches and after work drinks that you're used to sharing but it could be a nice reminder that there's more to your friendship than just work. You could order a meal for yourself too and have a virtual dinner party together, with the added bonus of not needing to organise taxis at the end of the night.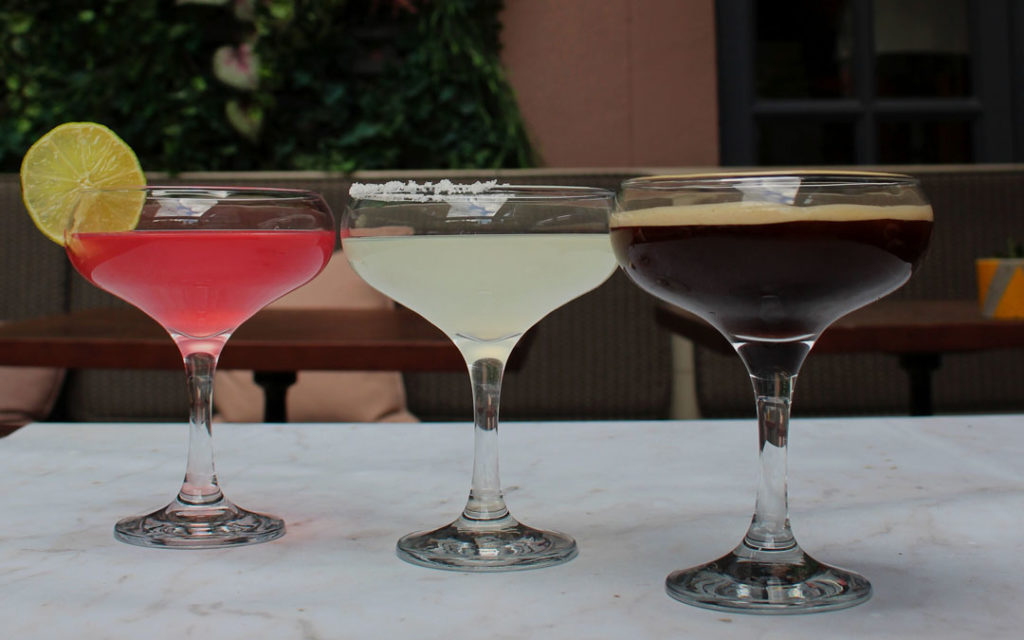 Manage Your Work Life Balance
Alternatively, you might know, or be, someone who has been on the frontline and going in to work every day. We know that working from home isn't an option for everyone and we're grateful for all of the people who have helped to keep the city and country running so smoothly over the last few months. We think everyone deserves to be spoiled every now and then so if you'd like to give someone (or yourself) a night off from cooking after a long days work we believe that the meals that are prepared by our team of chefs will satisfy any appetite. You can check out our current menu; our dishes are always full of local seasonal produce so you're guaranteed a deliciously fresh meal with minimal cooking required.
What's in the Stay At Home Supper Club box?
Each Supper Club meal has three delicious courses packed with locally sourced seasonal ingredients and comes with a complimentary bread selection. We can add wine, beers, and cocktails to your order too; we even have a cheeseboard option with crackers and chutney if you'd like to really get the full restaurant experience. If you're looking for a creative and delicious way to reconnect with and treat your colleagues, our Stay at Home Supper Club is just what you need.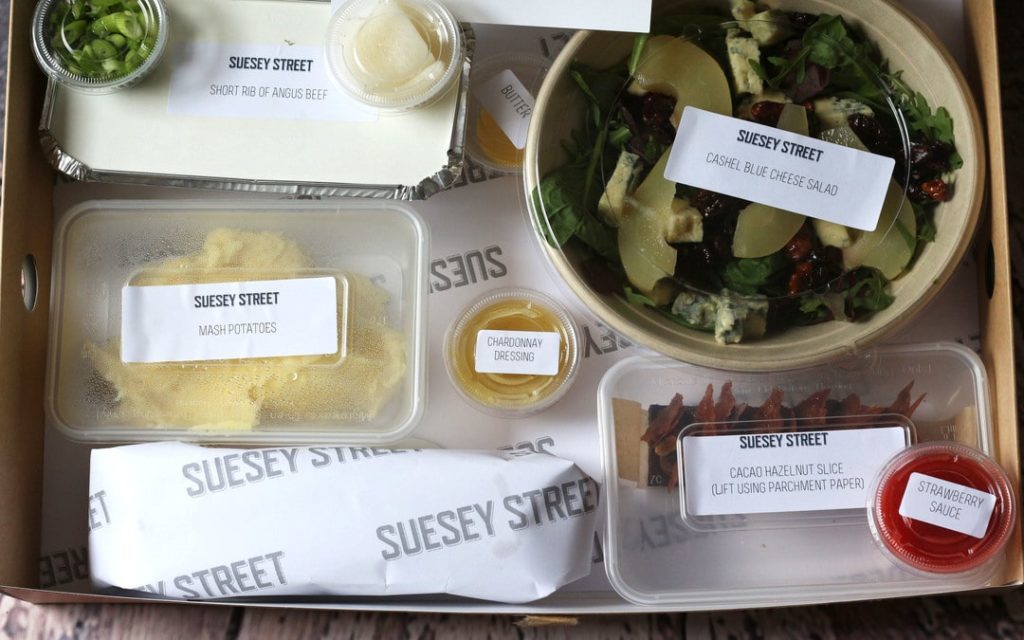 You can order from our dedicated ordering page here, or you can place an order directly with us by calling 01 669 4600. We offer collection from the restaurant and limited delivery to Dublin 2, 4 and 6 on Friday, Saturday, and Sunday.
From our kitchen to yours, we want to share our love of good food and to keep the positivity going as we navigate through the next few weeks. We hope that no matter what your working situation is that you're staying upbeat and safe and we hope our Stay At Home Supper Club helps to brighten up your working work.
AS ALWAYS, KEEP TAKING CARE OF EACH OTHER AND DON'T FORGET TO FOLLOW US ON TWITTER, INSTAGRAM AND FACEBOOK FOR UPDATES.