We're feeling extra festive this year so we've decided to open up for even more Christmas fun, food and frolics.
Our Christmas opening hours are below but we have to let you know that a lot of these dates are filling up already. If you'd like to guarantee a spot at one of our tables in the next two weeks we really do advise booking ahead.
You can take a look at our festive menus here and can make your reservations here.
We'll also be open for a special New Year's Eve dinner on the 31st. There are still a few places left but they're filling up fast and we expect to be fully booked well ahead of the night. If you'd like to join us, you can make your reservations here.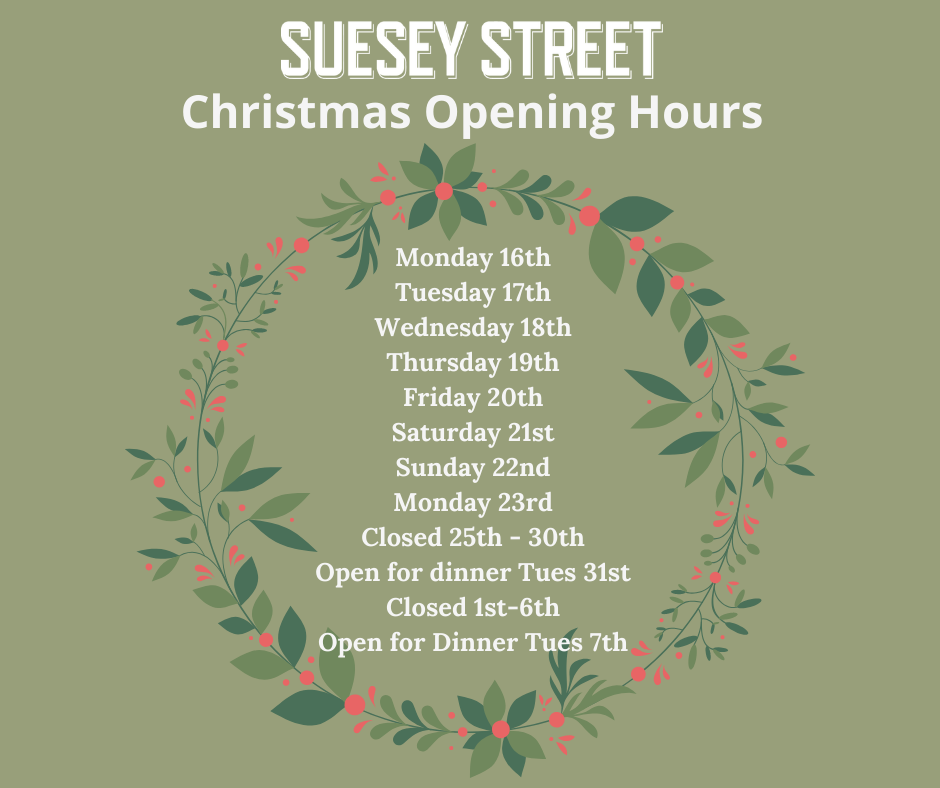 From the 1st – 6th we'll be taking a well earned break and then we'll come back refreshed and ready for 2020 on Jan 7th.
We're looking forward to celebrating the season with lots of you over the next few weeks. See you all in Suesey Street!