Spring is the perfect time to add some newly in-season fruit and veg to your shopping basket. Choosing seasonal spring vegetables and fruits that are crunchy, colourful, delicious will also give you the added benefit of providing a treasure chest of healthy nutrients.
Why is it important to eat seasonally? The seasonal selection is packed with more nutrients, supports local business and farms (more important than ever right now), adds more variety to your diet, and is better for the environment.
Here's our guide to some of our favourite spring-time vegetables and fruits; you should definitely try them while they're freshly in season. We'll also share what they have to offer in terms of their nutritional value and health benefits.
Artichokes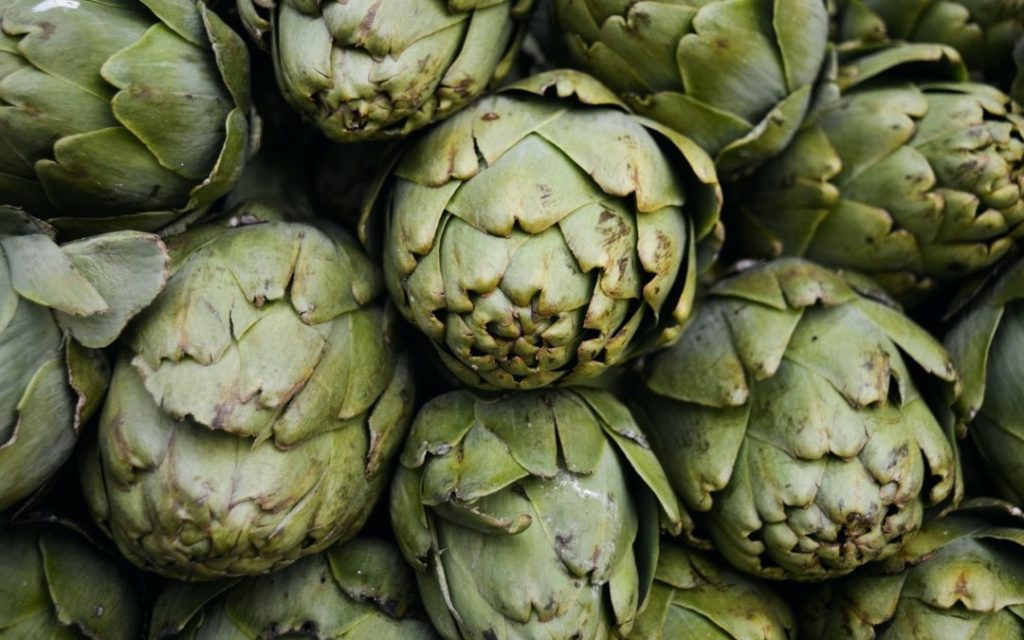 Artichokes aren't as common on our shopping list as say, bananas and apples, so this spring could be a great time to get to know this unique food. Did you know that they are part of the sunflower family and have a unique buttery flavour when cooked? They make a delicious alternative for a vegetarian dinner and are packed with protein and fibre, making them great for filling you up. Artichokes are also a good source of vitamin K, vitamin C, folate, and magnesium. They're considered one of the richest in antioxidants among the vegetables too.
Rhubarb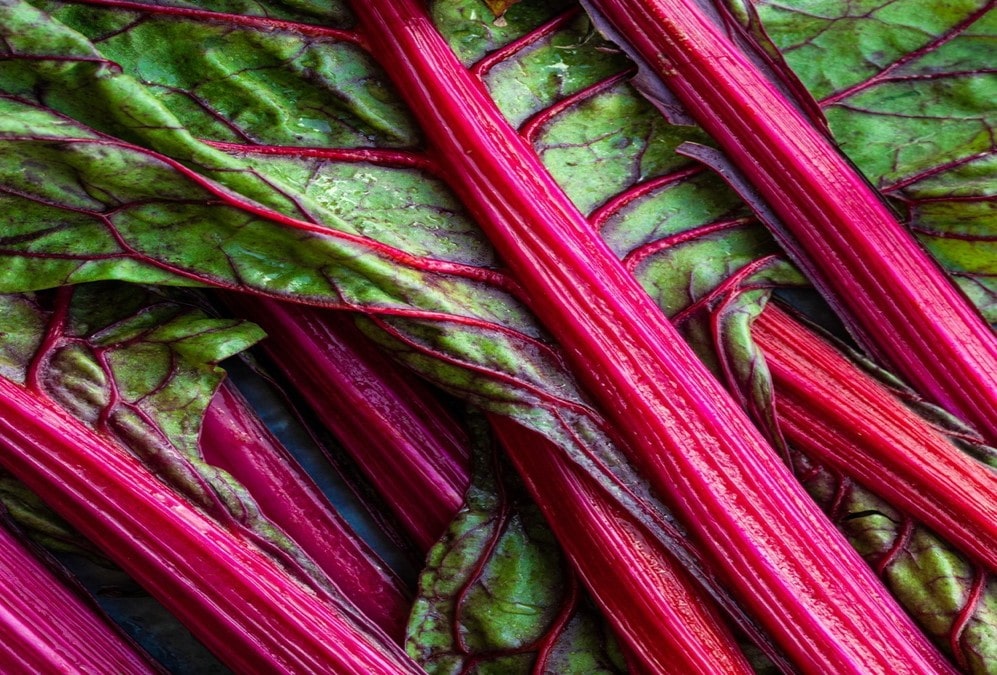 There is no better time than spring to try this wonderful vegetable. Rhubarb is full of flavour and colour and packed with nutrients such as anthocyanins which give them their vibrant colour. Anthocyanins are a type of flanoid found typically in berries; they act as a strong antioxidant and have been proven to help protect blood vessels and blood pressure. Rhubarb is also a great source of vitamin K1, which is important for bone health and preventing blood clotting.
Aside from the popular rhubarb tart, there are many ways to enjoy this vegetable in savoury dishes. The only edible part of this vegetable is the stem, so make sure to avoid the leaves. Add the chopped stems to your whole grain muffins or turn them into a side salad with onions and goats cheese. The options are endless, you just have to get creative!
Strawberries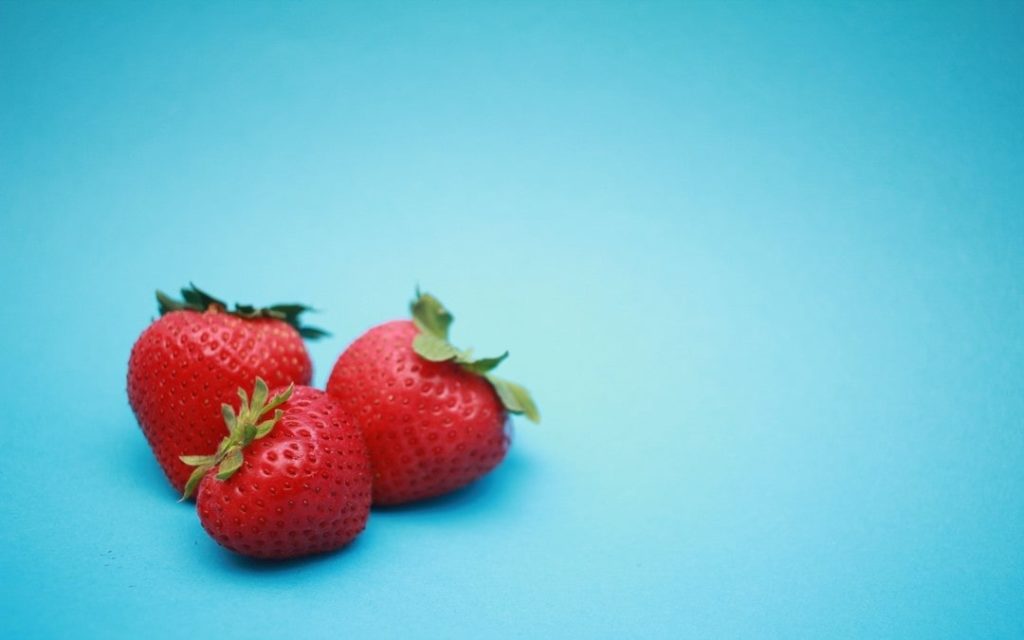 Juicy, red strawberries are among the first fruits to ripen this season, a tasty indicator that the warmer weather is upon us. Just a cup full of strawberries offers 149% of your required daily minimum of vitamin C. They're a great option for your morning porridge or a smoothie on the go. Strawberries have been associated with improved heart health as they help regulate blood sugar during meals and contain high levels of ellagic acid which can help prevent cancer. These sweet berries are an incredibly delicious and healthy treat so why not support your local supplier or even better, try to grow them yourself and enjoy them throughout the summer.
Radishes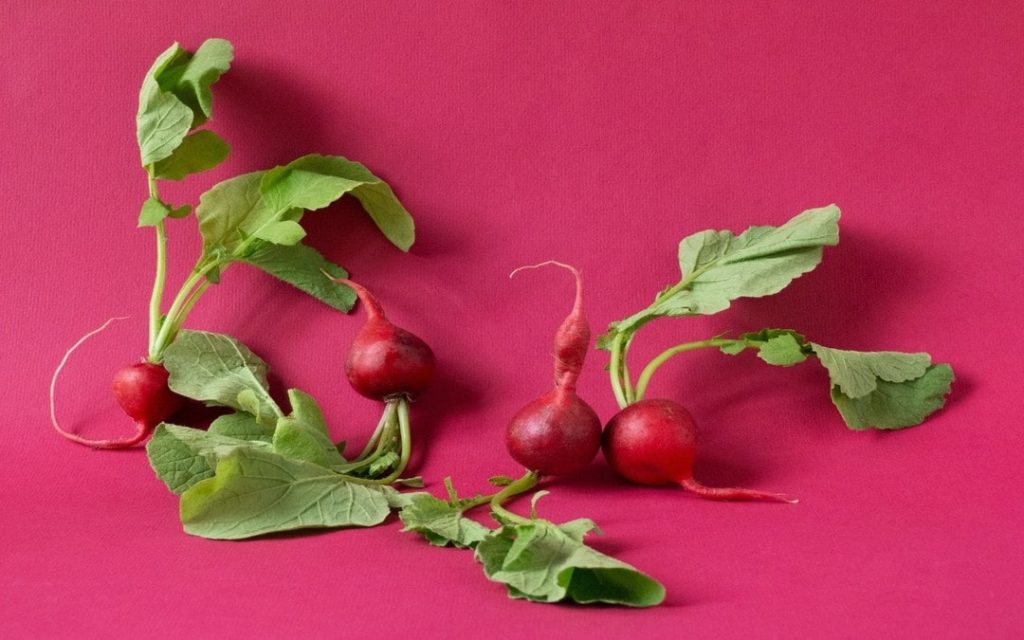 Radishes are a member of the cruciferous family along with broccoli and cauliflower vegetables. The flavour of these vibrant beauties is as fiery as their colour. They add a peppery punch to your spring salads or can be simply enjoyed with some hummus. Radishes offer unique nutrients to your diet, they are packed with vitamin B, vitamin C, folate, potassium and also have antifungal properties. If you enjoy radishes in springtime, you might also enjoy daikon, a white radish, which is native to Asia and seasonal in winter. 
Avocados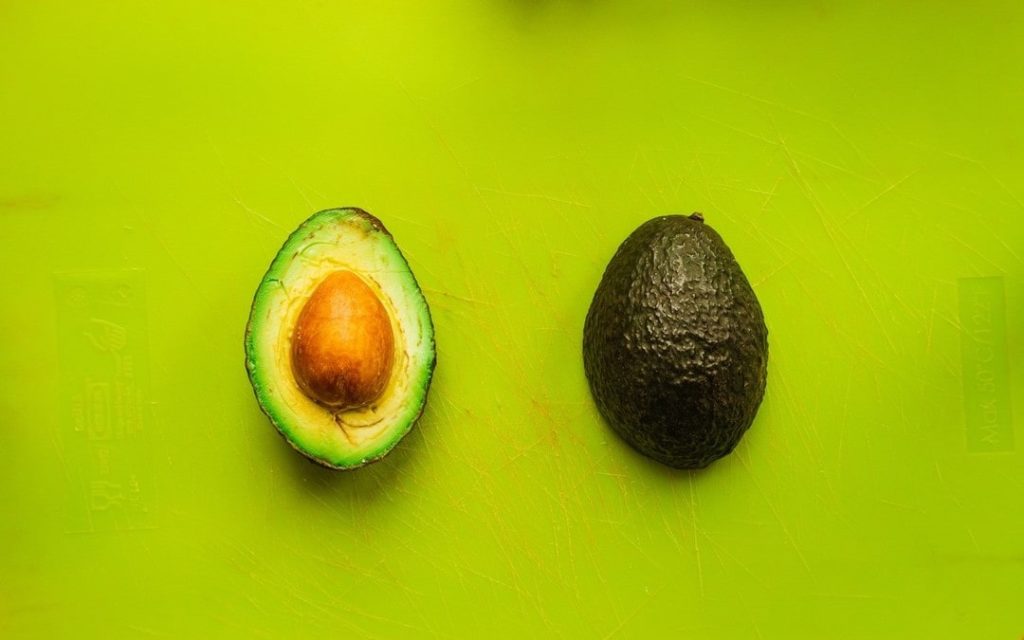 Aside from avocados being well known for their guacamole fame, they also punch way above their weight in terms of health benefits. Avocados are known as a superfood; they are very high in healthy fats and low in saturated fats, along with being a rich source of vitamins K, B6 and C, as well as copper, folate and a very high level of potassium. Healthy fats are essential to heart health, as they help lower cholesterol and promote overall physical and mental well-being. If you need a new way to add more avocados to your diet we recently shared a recipe for a super healthy chocolate avocado mousse that you can try.
Avocados also contain a high level of soluble fibre which helps good gut bacteria in developing and improving overall digestion.
Beets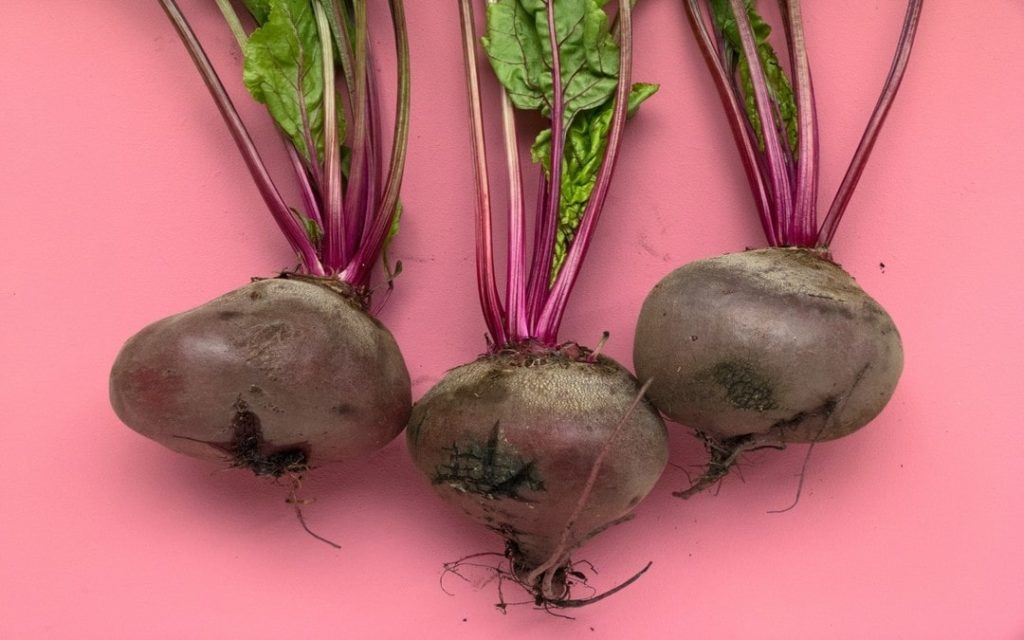 Beetroots have an extensive family and come in various shapes and colours – white, pink, yellow and deep purple. They're a versatile vegetable for recipes and also act as a natural colourant for making any dish or juice instantly eye-catching. Beetroots are a great source of fibre, vitamin b9, manganese, potassium, iron, and vitamin c. Whether you eat them in raw, cooked or juiced form, beetroot has been associated with numerous health benefits, including improved blood flow, lower blood pressure, and increased exercise performance.
We hope that we've managed to tempt you to try out some of our seasonal spring vegetables recommendations. If you try something new, we'd love to know how you get on so leave us a comment or tag us on our socials. Happy seasonal eating!
AS ALWAYS, KEEP TAKING CARE OF EACH OTHER AND DON'T FORGET TO FOLLOW US ON TWITTER, INSTAGRAM AND FACEBOOK FOR UPDATES.