We've been sharing lots of baking recipes lately so today we're going to share something a little more on the savoury side. Our head chef Cathal sent us a fabulous recipe for sole meunière that we were excited to try, but a trip to the shops sadly left us without any sole. Undeterred, we decided to try cod meunière instead, as that was the only white fish we could get our hands on.
We substituted the cod for sole and did our best with what we had; we have to say we were very happy with the results! We think this recipe will work for any white fish so give it a go even if you can't find any sole.
Cooking is all about making things work with what we have these days; while we may have missed the full experience, we definitely weren't disappointed with our meal.
Cod meunière ingredients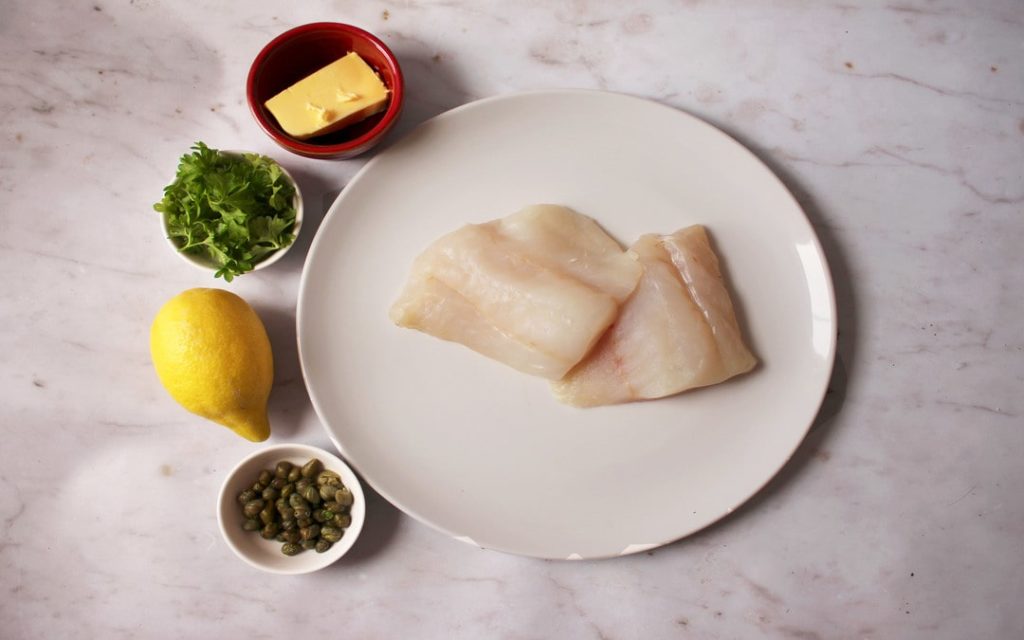 1-2 black sole/ lemon sole (if you can get it, cod if you can't) 
1 lemon
Baby capers
Flat parsley
Butter
Croutons
How to Make Your Cod Meunière
Season your fish with salt and pepper and heat a pan with some oil and butter.
Pan fry your fish until golden brown on each side, this should take 3-4 minutes on each side depending on the size of fish.
Take the fish out of the pan and set aside on your plate.
Add some butter to the same pan, cook the butter till it turns a nut-brown colour (noisette) then squeeze in the juice of a lemon. Add a handful of baby capers and chopped flat parsley to the butter and lemon.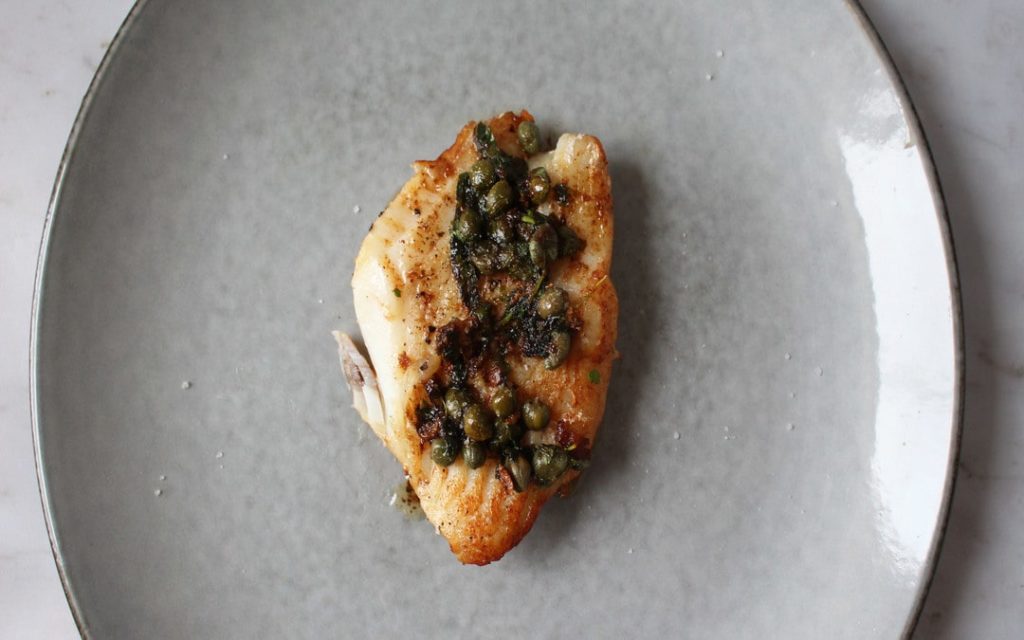 Spoon over the fish and finish with croutons.
We felt like having some comfort food when we made this, so we served our cod with a classic mashed potato and garden peas combination. You can serve it with any combination of veg that takes your fancy though, as we said earlier, it's all about making the most of what you have to hand.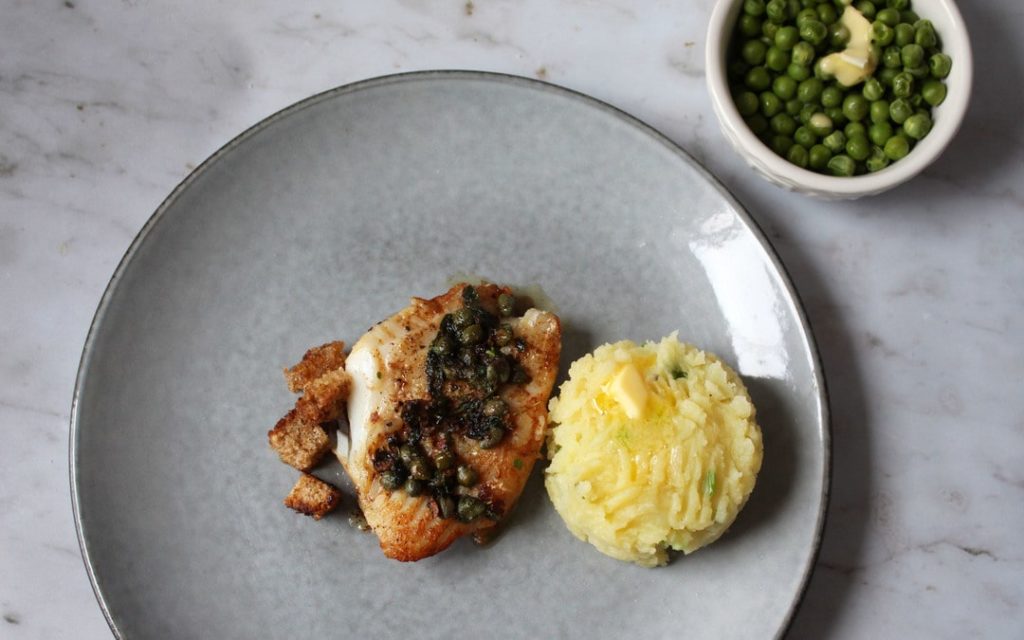 Let us know if you try Cathal's recipe and be sure to tag us on socials if take pictures!
AS ALWAYS, KEEP TAKING CARE OF EACH OTHER AND DON'T FORGET TO FOLLOW US ON TWITTER, INSTAGRAM AND FACEBOOK FOR UPDATES.