Our dessert chef Darko's banana bread was a big hit recently so we're going to share another of his tasty recipes today. He's been busy making this deliciously zesty carrot cake which he's very kindly shared the recipe for.  
One of our favourite things about Darko's recipes are the music recommendations he sends along with them, he sent on the Groove Armada BBC 1 Essential Mix 2012 to listen to when you try this recipe out so make sure to give it a listen as you bake. As an extra indulgence there's a little rum in Darko's cream cheese icing but if that's not your thing the recipe will work just as well without it.
Ingredients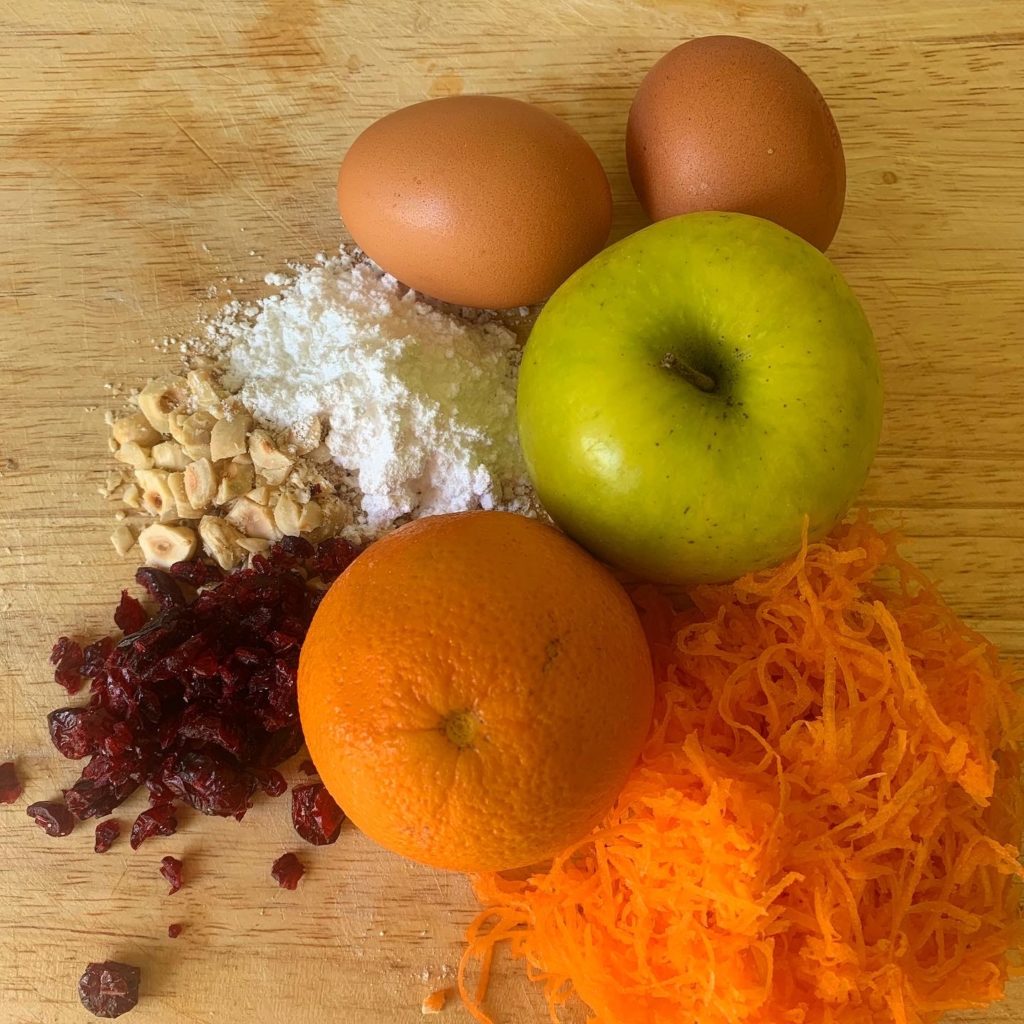 Carrot Cake
2 eggs
200g sugar
200g oil
220g plain flour
200g hazelnuts
150g cranberries
300g carrot (grated)
1 orange (zest and juice)
1 lemon (zest and juice)
1 apple
Vanilla
Baking Powder
½ teasp mixed spices
½ teasp cinnamon
Cream Cheese Mixture
400g cream cheese
140g icing sugar
Juice from 2 lemons
Rum
How to Make Your Zesty Carrot Cake 
Preheat oven to 170 Celsius and line your baking tin with baking paper.
Chop the hazelnuts and cranberries and set aside.
Grate the carrots and apple and set those aside too.
Mix the eggs with the sugar until pale, then add oil, vanilla, juice and zest of 1 orange and 1 lemon and mix together.
Add flour and dry ingredients, mix them slowly for a minute until combined.
Add in the carrot, apple and cranberries and mix together with a spatula.
Transfer the mixture into your pre-lined baking tray.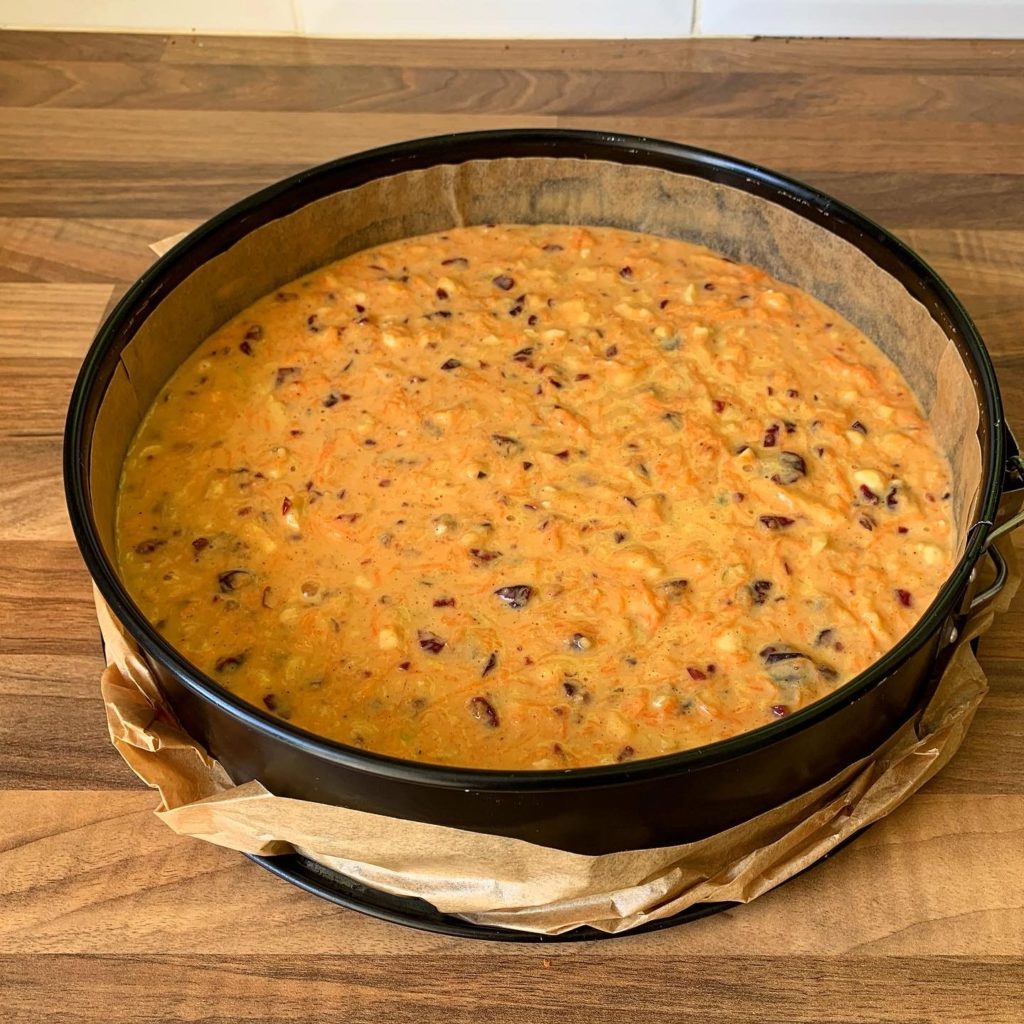 Bake at 170 Celsius for 20 minutes, use a toothpick to check if it's baked all the way through. Be careful not to under or overbake it. 
Allow to cool fully before you add the cream cheese frosting.
Make cream cheese mixture by combining all of the ingredients, add rum and extra lemon juice to your liking.
Cover the carrot cake with the cream cheese mixture and leave it in the fridge for a few hours.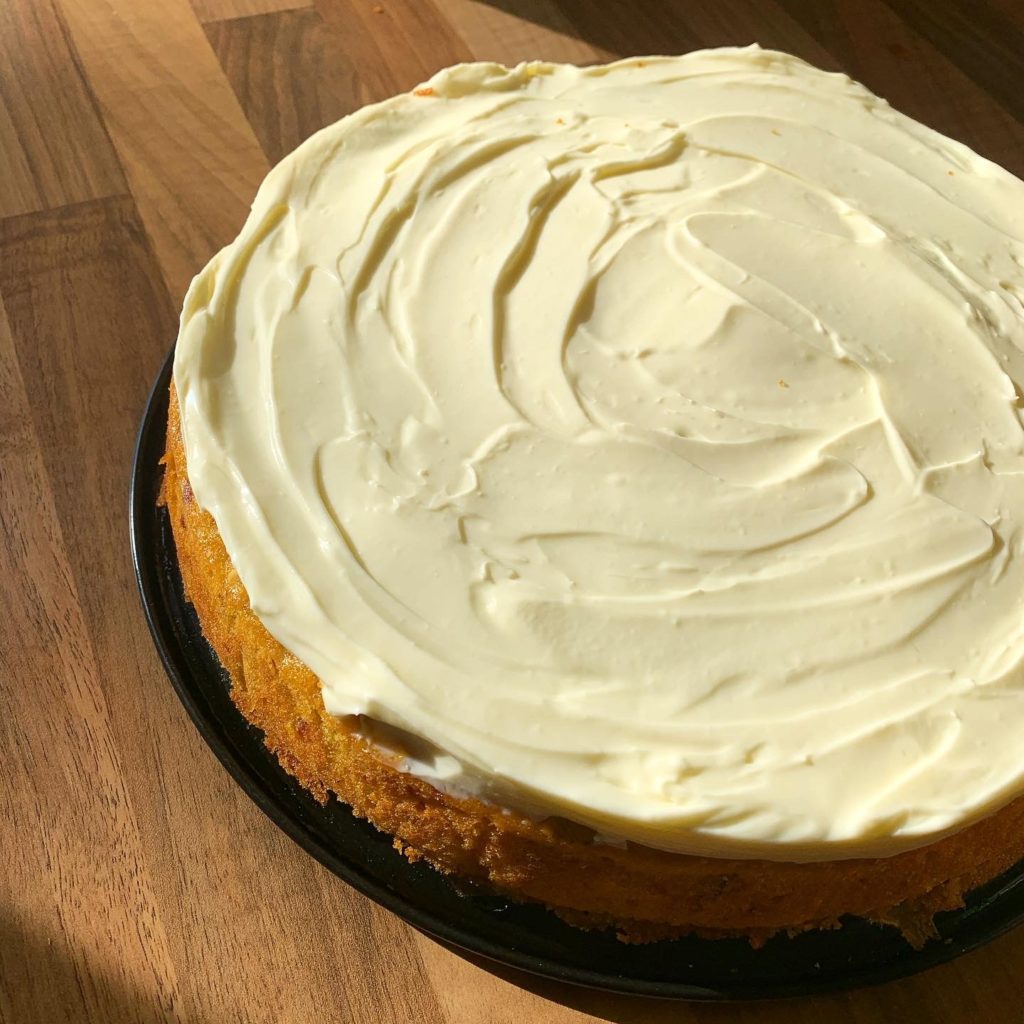 We love how easy this recipe is and how delicious the end results are. With all of the carrots involved we can even try to convince ourselves that it's a healthy dessert option. We'd love to know if you try it, if you give it a go, we'd love to see a picture so tag us on socials with your homemade carrot cakes.
AS ALWAYS, KEEP TAKING CARE OF EACH OTHER AND DON'T FORGET TO FOLLOW US ON TWITTER, INSTAGRAM AND FACEBOOK FOR UPDATES.